The Ambassador program promotes the enhancement and ideals of the Membership Committee. Individual members are trained to become a mentor for the incoming new members of the Chamber. Ambassadors facilitate and promote Chamber events, welcome new members, and outreach to the Chamber membership as a whole. Join the Ambassador Program and be the first to meet new members.
2021 AMBASSADOR OF THE YEAR
Kathy Sizemore, A-Bell Alarms Company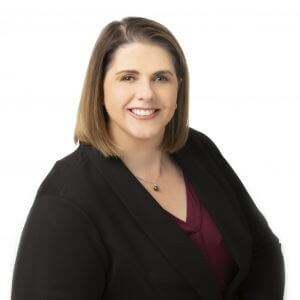 "I'm thrilled to have been awarded the 2021 Ambassador of the Year. Yes, I have spent a lot of time attending chamber events during the past year and it's been one of the most fun years of my time as a business owner. I love meeting and engaging with business members of our community. I have been able to connect with leaders in our community whom I admire who have poured into my life professionally and helped me grow throughout 2021. I'm 100% a better business owner, community member, and leader because of my experience as a chamber ambassador."
This is a current running list of all 2023 Ambassadors
Maggie Boylston
Law Offices of Charles P. Boylston, The
Michael Crawford
Golden Eagle Properties - Michael Crawford
Matthew Fallesen
Wealth Redy, Inc. & Redy U, Inc.
I come from a diverse background as a performer, educator and entrepreneur. My passions are music, education and financial strategy. I love bringing the gift of music to an audience, teaching people how to become their best selves and helping people reach their financial goals.

As an entrepreneur, I authored an Amazon Kindle Store eBook, ran a music teaching studio and owned a successful insurance/financial services franchise in Temecula, CA after earning my MBA in global business. I'm also the founding president of Student Artist Entrepreneurs (SAE) at University of North Texas. As an independent Wealth Advisor, I believe it's important to invest my time to understand what you're working toward before you invest your money. Working closely with you and your CPA, attorney and other professionals, I can help determine the most appropriate financial strategy for you and your family. I focus on resolving complex situations and strategic planning.

As a performer, I specialize in American opera, music theater and contemporary classical concert works. I've been featured in various roles after studying voice and opera at Kansas State University, where I earned my bachelor's and master's of music degrees, and at the University of North Texas, where I pursued my doctorate.

As an educator, I taught voice at Kansas State University and was the teaching assistant for the Music Entrepreneurship program at University of North Texas. I currently teach music history, philosophy and personal finance at University of Phoenix and vocal studies at Palomar College as an adjunct faculty member.

As your personal Wealth Advisor, I am passionate about what is important to YOU! I will tailor a program to help you build wealth for your family and business. Reach out to me today by phone or email and let's connect.
Luanne Jobgen
Habitat for Humanity Inland Valley
Janet Licitra
TeamLogicIT
Janet Licitra is the CEO of a women-owned business franchise for TeamLogicIT. Janet has worked in technology sales since graduating from college and this background has helped her to discuss and understand the technology challenges that small businesses face today. Can look for Janet Millane Licitra on Facebook, as well as TeamLogicIT Temecula.

Her husband, Allen Licitra operates as the Chief Technology Officer and co-runs the business with me. Allen has been in various IT leadership technology roles at large and small corporations. His numerous specialties include security, cloud, and advanced analytics. We have been married for 19 years and have identical twin daughters who will be Sophomores in college this year. We have lived in Temecula CA since 2008. Both of us have been working in the IT business for 20+ plus years.
Kathryn Pereyra
Kathryn D. Pereyra Notary Public of the State of California
Raemarie Roque
Temecula Sunset Living
I promote local businesses and bring communities together through digital and print media.
Robert Rosenthal
NovaTECH- Crypto Currency
Business building with Crypto Currency. We are earning 1% to 4% WEEKLY. Let's connect.
Lie-Ming Sie
Optimal Medical Billing & Consulting
Kathy Sizemore
A-Bell Alarms Company
Tom Somers
Stonehouse Group
HOW TO BECOME A TVCC AMBASSADOR
Click here to view the Ambassador Commitment Packet
A SAMPLE OF AMBASSADOR ACTIVITIES INCLUDE:
Ribbon Cuttings
Greeters and Hosts at Networking Events
Event Promotion and Marketing
Committee Involvement
Welcome Calls to new members & Retention Calls to exiting members
Ambassador Meetings
Ambassador Appreciation events
Questions? Please contact our Membership Department at Membership@temecula.org or call 951-676-5090.