TEMECULA CITY COUNCIL CANDIDATES FORUM 2022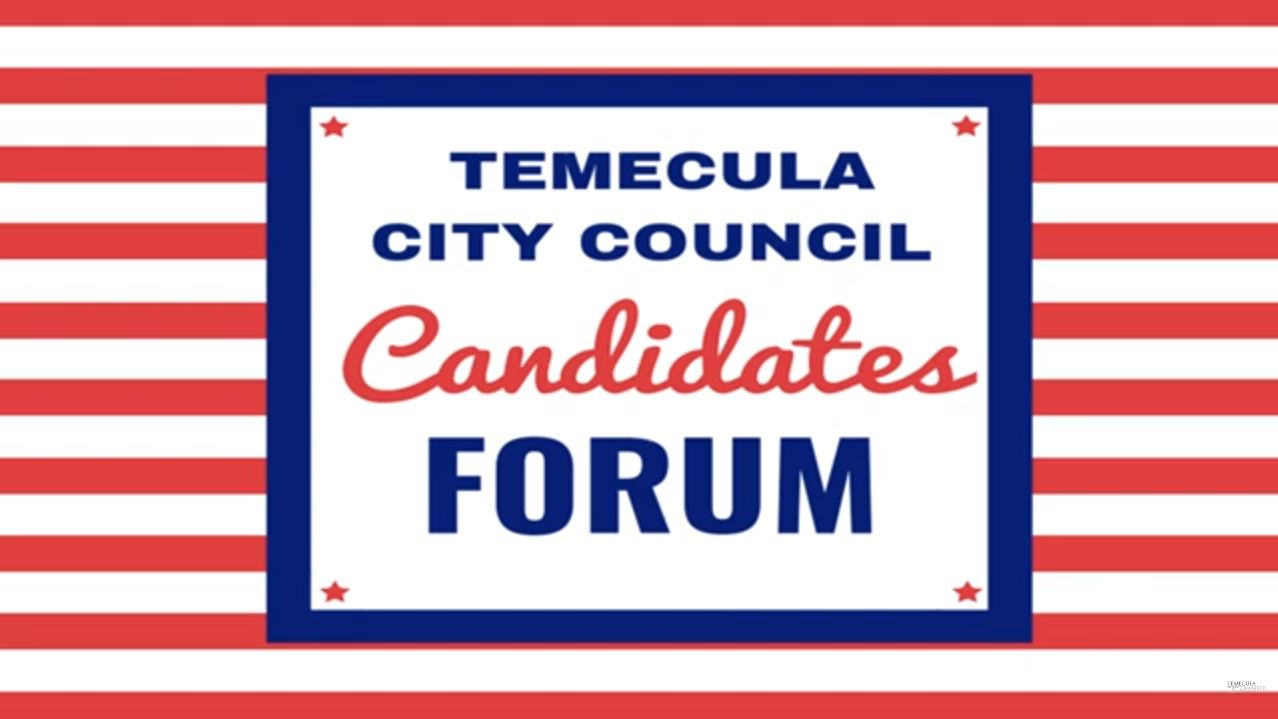 04 OCT

TEMECULA CITY COUNCIL CANDIDATES FORUM 2022

The Temecula Valley Chamber of Commerce (TVCC) hosted the 2022 Temecula City Candidates Forum on October 3, 2022 in the Temecula Civic Center Council Chambers. The purpose of the forum is to enlighten residents on the issues, ideas, and opinions of the candidates. Questions were provided by the Executive Board Members of the TVCC.

CLICK HERE TO WATCH THE VIDEO

District 1
Curtis Brown
Jeff Chrapczynski
Lanae Turley-Trejo

District 3
Maryann Edwards
Brenden Kalfus
Kathy Sizemore

District 5
Zak Schwank
Bill Weston

On Tuesday, November 8, 2022, Temecula Residents will be asked to exercise their right to vote in an important local election. The TVCC encourages all Temecula residents to be informed and active in the voting process. For more information about the city districts and the election, please visit the City of Temecula Election & Voter Information.