Abbott
Categories
Manufacturing | Production
About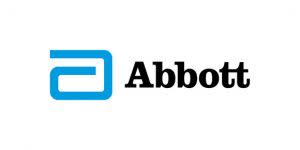 At Abbott, we pride ourselves on driving innovation and delivering solutions for patients and all of our customers. In addition to providing breakthrough product technology solutions, we provide innovative solutions that support our customers across several facets of providing exceptional patient care – from training and patient support programs to economic value services.
Healthcare Professional Education Resources
Find out about Abbott Vascular's comprehensive offering of education programs that provide training to healthcare professionals at all experience levels in the areas of interventional cardiology and peripheral intervention.
Healthcare Economics and Reimbursement Resources
Learn about the strategic economic solutions and reimbursement tools that Abbott Vascular offers to help our customers navigate the economic challenges inherent in today's healthcare environment.
Patient Support and Education Resources
Explore Abbott Vascular's extensive offering of patient support and awareness programs that can help you better serve your entire patient community and provide the highest quality of care to every patient.
Women's Heart Health Initiative
Learn more about Abbott Vascular's commitment to women's heart health and how you can get involved in our global initiatives to improve the standard of care for cardiovascular disease in women.
Images